I will be at Heroes Con in Charlotte, NC. June 20-24 lounging on Indie Island booth AA-1030
If you're headed to Heroes Con and would like to commission a drawing or get a deluxe dedicace copy of B+F, there is still some room. To get on the list, please email me.
Examples:
B+F Deluxe Dedicace $60 (book included)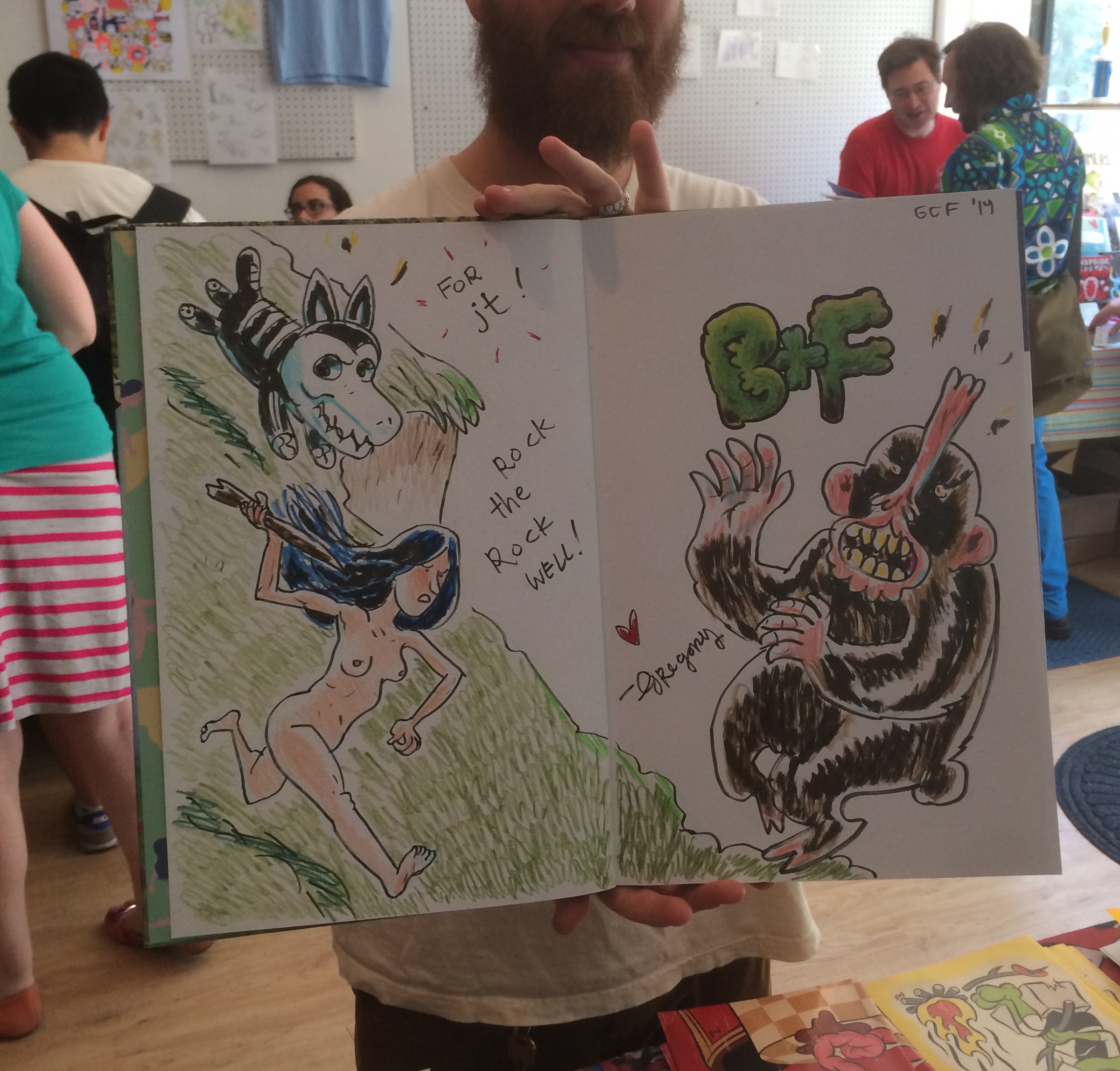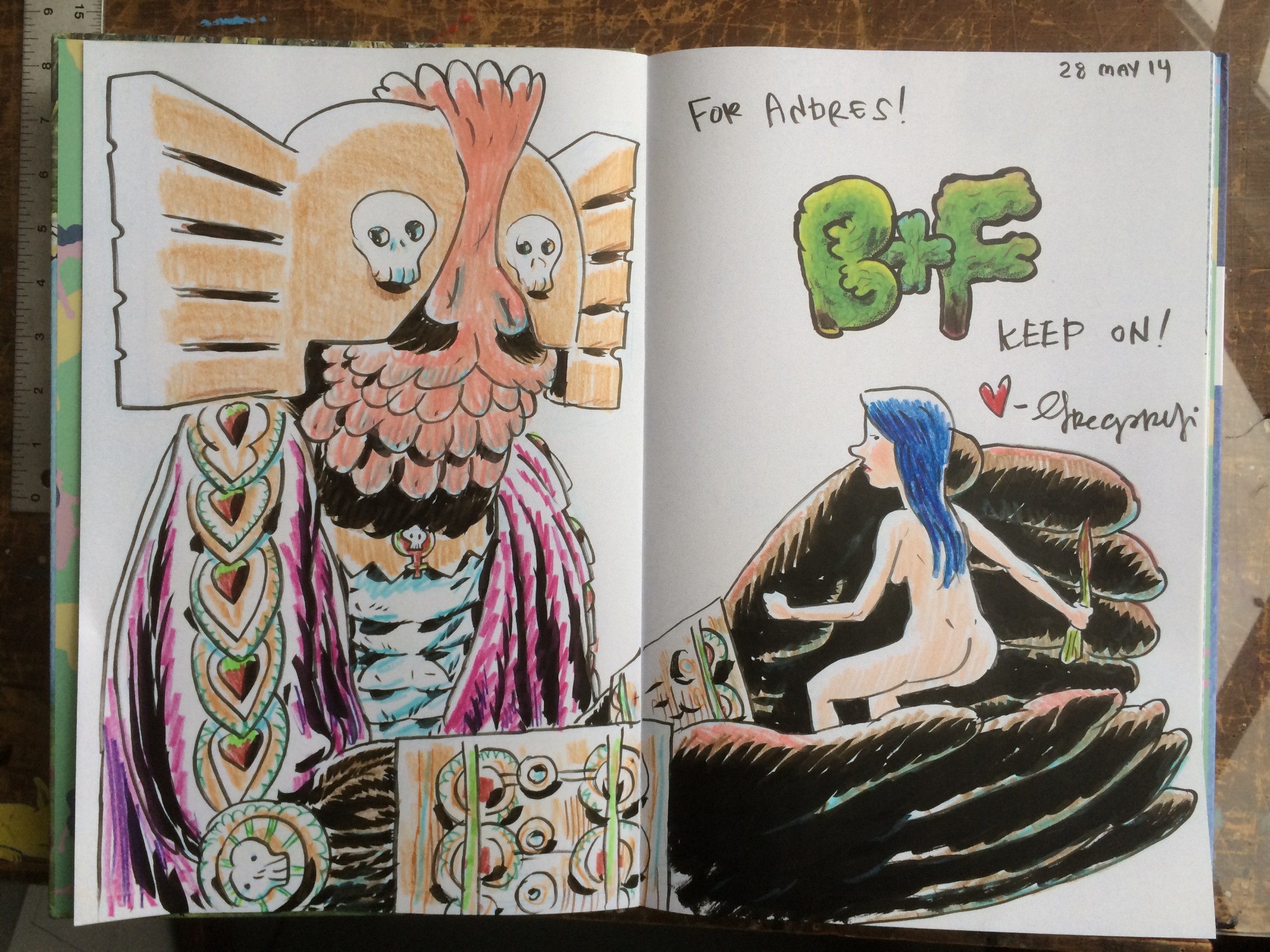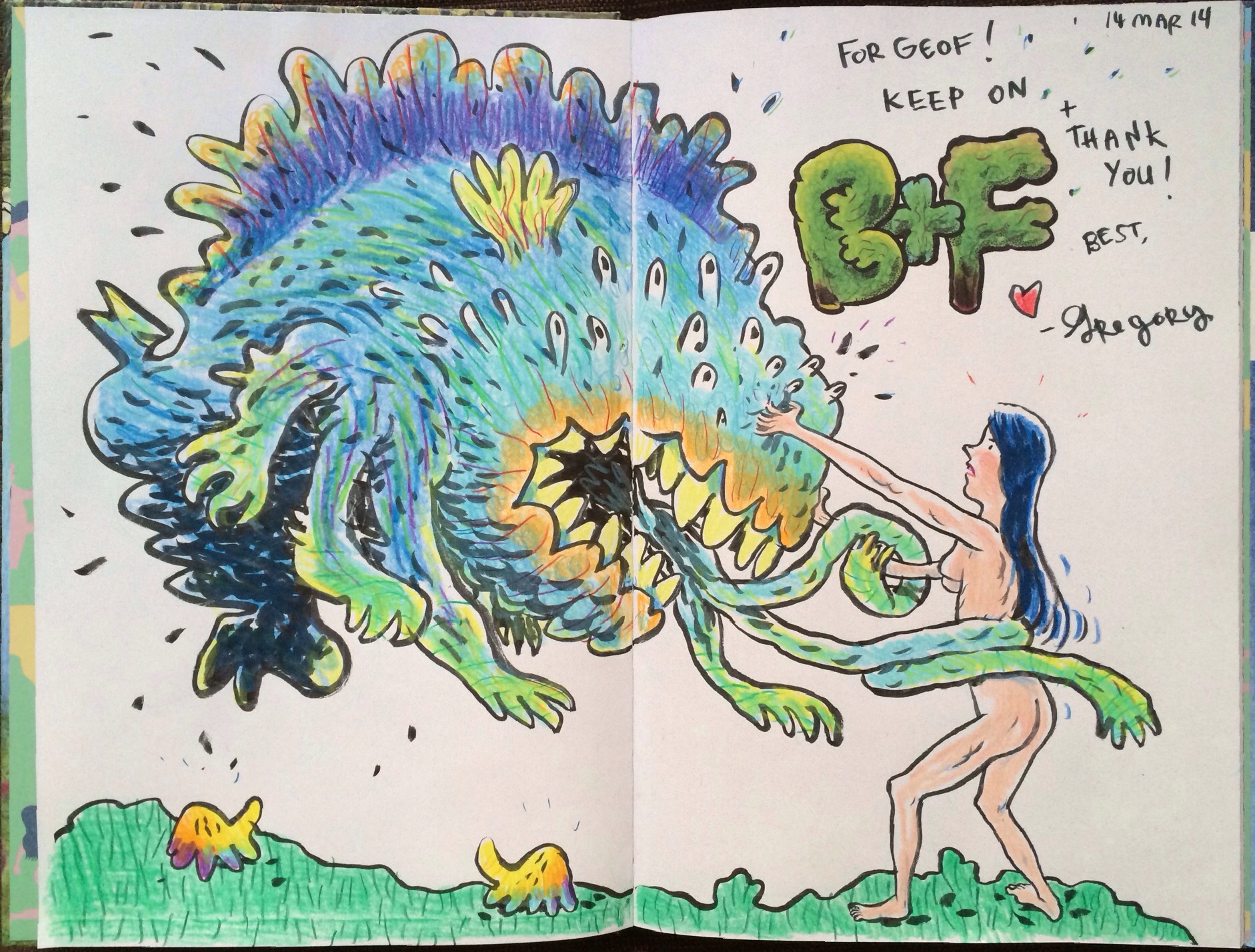 9×12 Full-color drawing on bristol board $60 (shown below), 11×14 $100 (more stuff, more mayhem).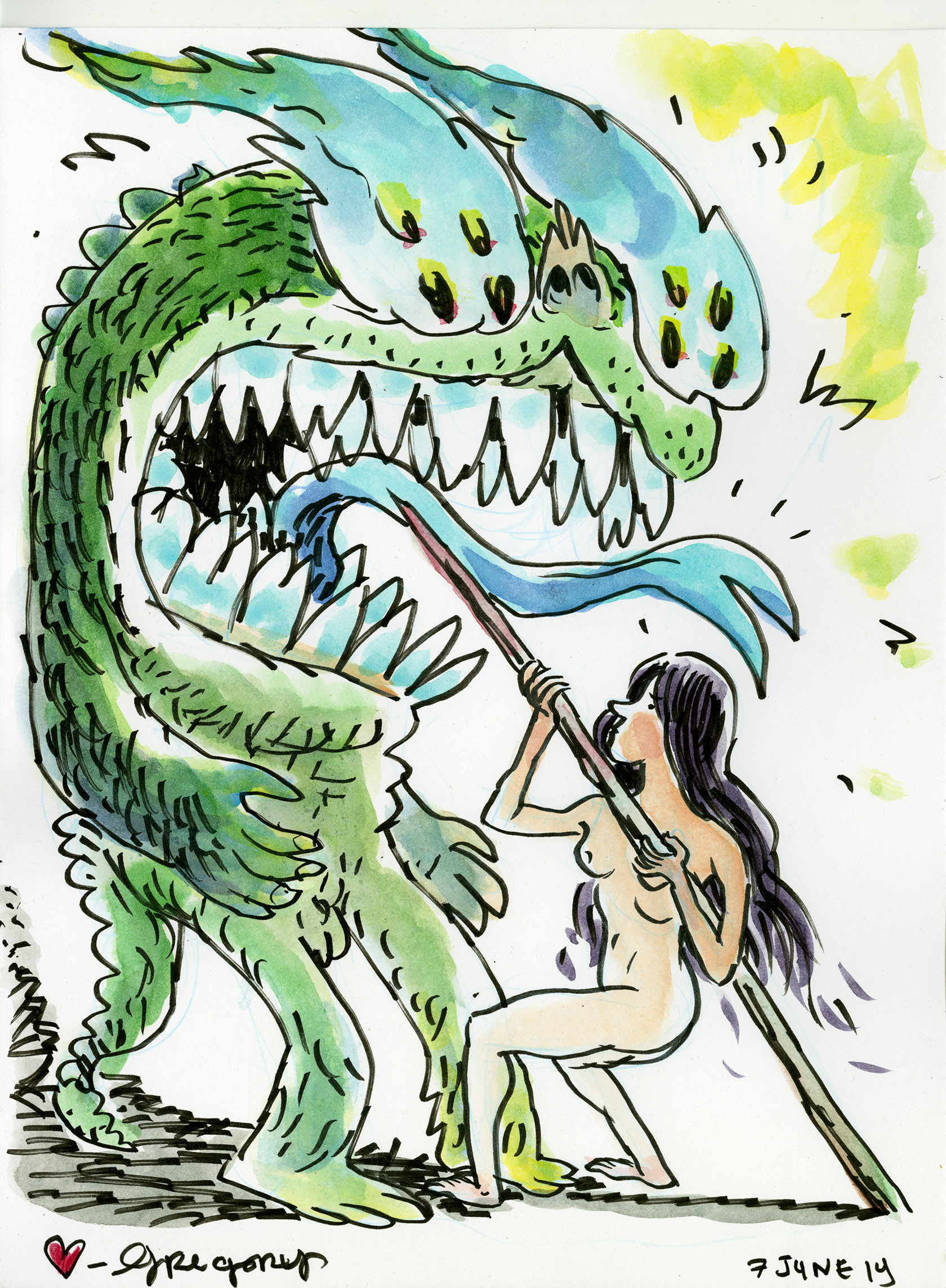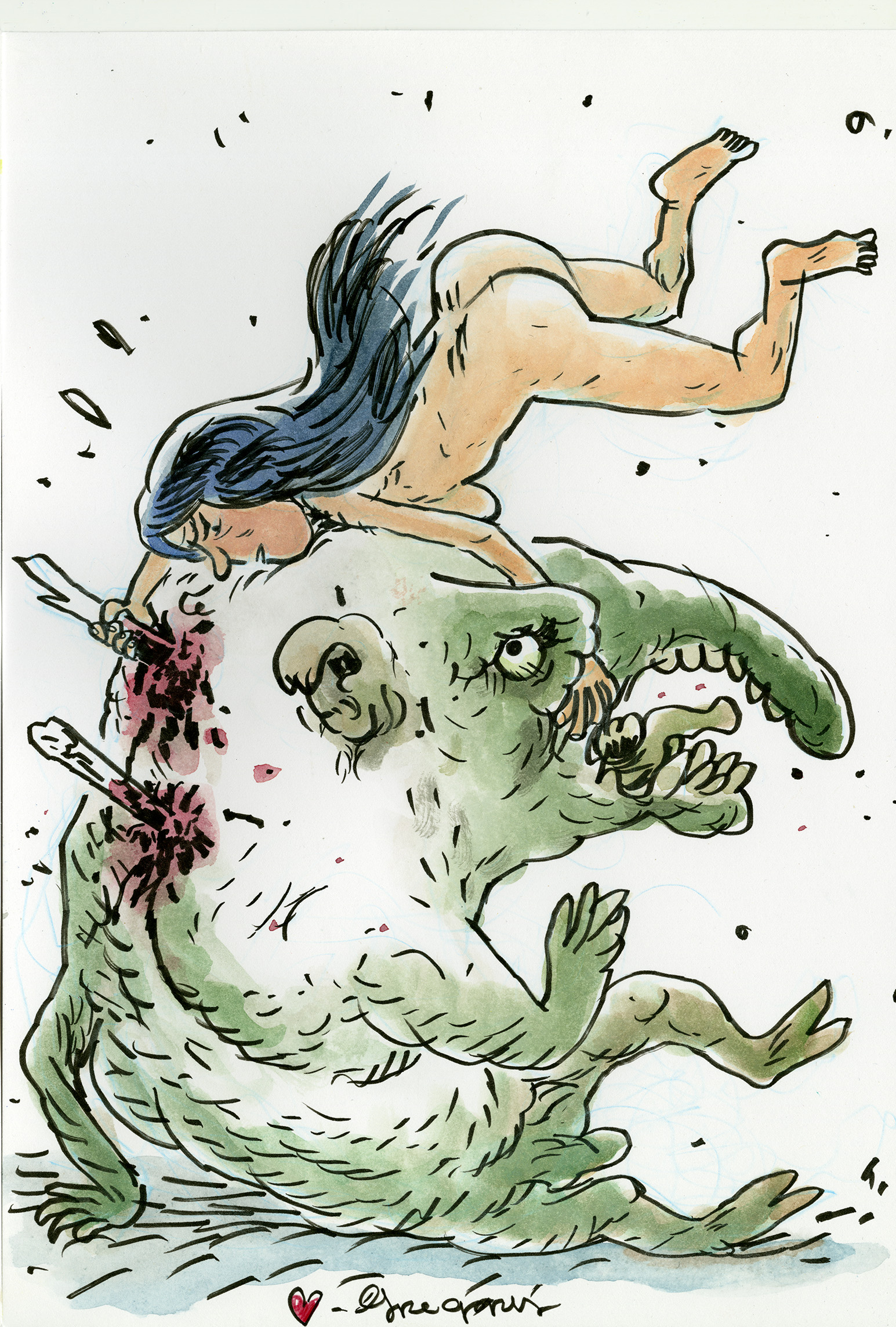 Want something more elaborate? Maybe something along the lines of these? Email me for a quote.
See you at Heroes!