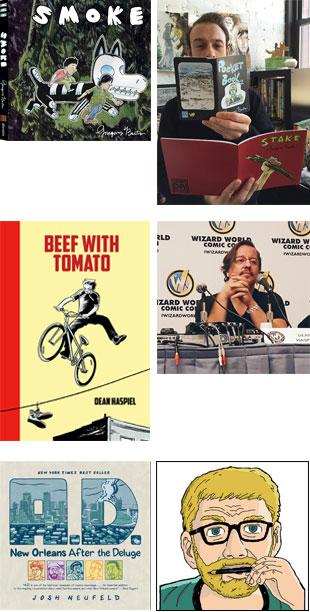 Dean Haspiel, Josh Neufeld and I will be speaking at The Society of Illustrators this Wednesday, December 16 from 6:30-8:30PM.
Come hear us talk about what it takes to run Hang Dai Editions. Moderated by the legendary Danny Fingeroth.
From the S.O.I. site- It's a big year for Gowanus-based Hang Dai Studios. With the release of Dean Haspiel's Beef With Tomato, Gregory Benton's Smoke, and the late Seth Kushner's Schmuck, the studio is poised to become a major player in the world of comics and graphic novels. Haspiel, Benton and fellow Hang Dai creator Josh Neufeld will discuss their work with moderator Danny Fingeroth—and will do dramatic readings of their stories! Plus: expect to see some special guests, too!
Tickets
$15 Non-member | $10 Member | $7 Senior/student (Undergrad students with valid ID)
Advance tickets available here. Hope you can make it!