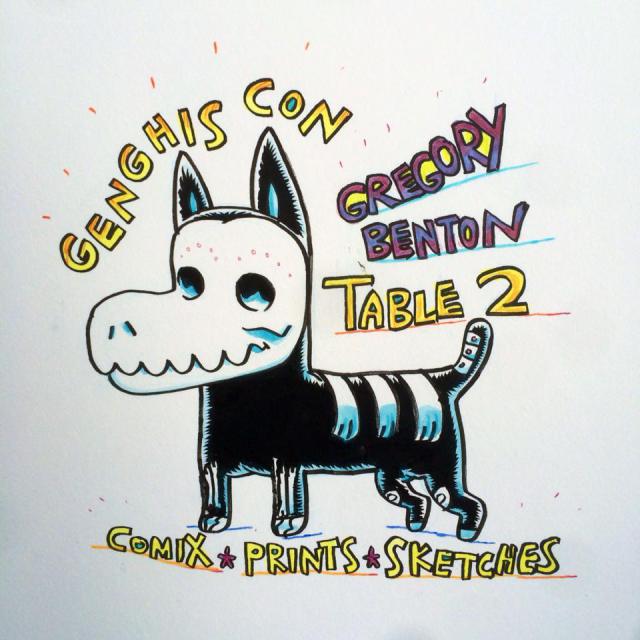 I'm a guest at Genghis Con 2014! Find me at Table 2 on Sunday, Nov. 30th from 2 – 7pm, at the Lake Erie Building in lovely Lakewood, Ohio.
I will have B+F (AdHouse Books), Stake, Force of Nature, and the debut of Pocket Book 2 (if it gets through customs in time)! Plus, prints, custom sketches and some long out-of-print minicomix!
I will be wedged between Derf Backderf (My Friend Dahmer, Punk Rock & Trailer Parks) and Don Simpson (Megaton Man)
Here I am in repose in front of a recent drawing, heh. Photo courtesy of Dean Haspiel.