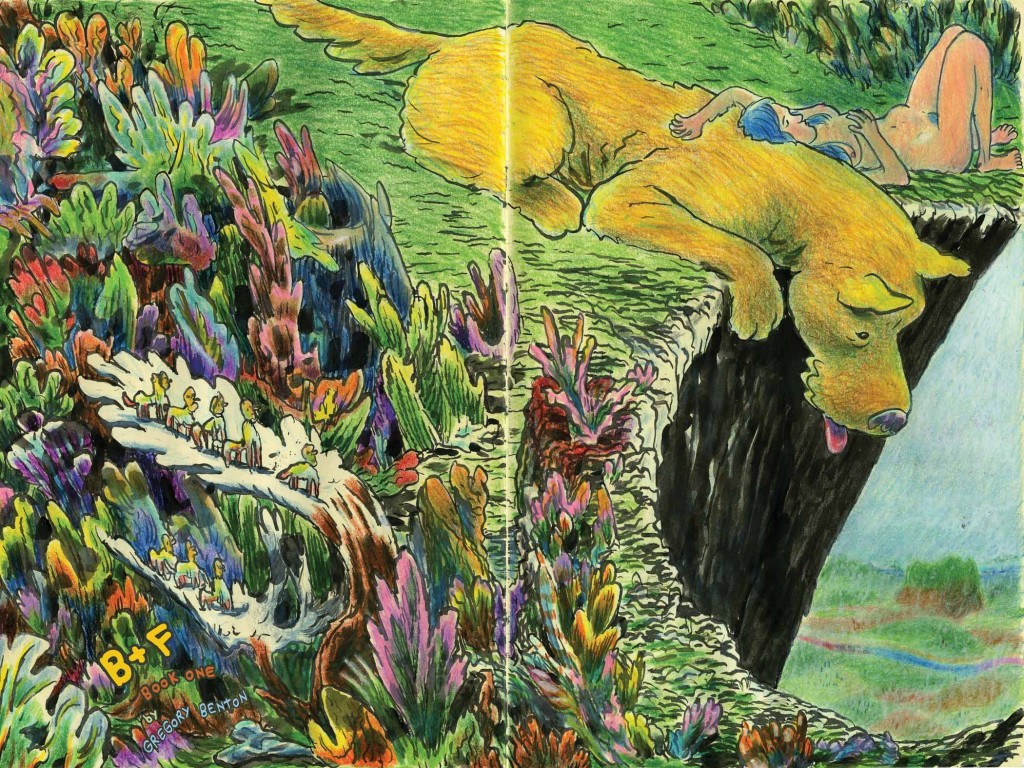 "B+F," Gregory Benton's MoCCA Award of Excellence-winning fable,  explores an otherworldly forest with a woman and a dog as they encounter its denizens, both benevolent and malicious. A wordless meditation on goodwill, hostility and isolation.
Will be published autumn 2013 through Adhouse Books (USA) and Editions ça et la (France).
64-pages, full-color, mature readers.